Staff Bios
If you're interested in becoming Serpentimes staff, email us at ideas@serpentimes.org/news
Sirithre Leylnn
Co-Editor-in-Chief

Sirithre Leylnn is a second year Slytherin. She joined HOL with a plan in mind: to be the best, most productive student she could be.  Like any good Slytherin, Siri is ambitious to a fault and has gone out of her way to help out her house by any means possible. She has become a prefect, a student teacher, and a member of the SerpenTimes staff. When she's not writing articles, or working on Homework, she can be found on IRC. There she'll be chatting away while working on her other obsession, gaming. She also enjoys crafting, and enjoys looking for new things to make. Her favorite medium, however, is cross stitching. While she's already accomplished a lot in her time here, she plans to continue to outdo herself in years to come.
 Justine Provençal
Co-Editor-in-Chief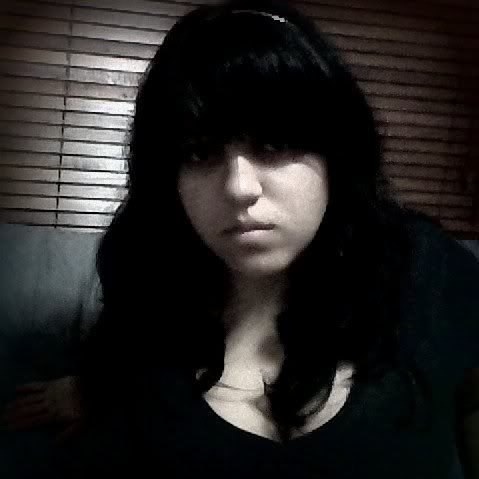 Justine Provençal, more commonly known as Tini, is a fourth year Slytherin Prefect. She is active in many clubs and activities around HOL and Slytherin, most notably Quidditch; she is the captain of SQT.
When not doing HOL-related things, she spends most of her time reading both books and fanfiction, making jewellery, and finding excuses to procrastinate. She also enjoys editing, and has a keen eye for other people's errors—though, unfortunately, she sometimes has trouble spotting her own.
Her HOL career is far more exciting and rewarding than her RL career. She recently completed a one-year Administrative Professional program, and is currently working with confidential files at the local school board. She plans to apply for an Information and Library Technologies program at CÉGEP very soon, however—wish her luck!
 Bianca Delacroix
Graphics Editor
Bianca Delacroix is a second year Slytherin student. She transferred to HOL in July 2010 (after her family pulled her from L'Académie de Magie Beauxbatons) and was sorted into Ravenclaw. However, she was not suited for a life of pure academia and though she grew intellectually, she found it difficult to suppress her darker ambitions. She squibbed to Slytherin a year later, knowing fully that she had much more room to advance there. Particularly fond of the arts, and having graduated University with a BFA in Illustration, Bianca willingly accepted the role of Art Director for the Serpentimes, her first position to be held at HOL. She is also hoping to student teach in the future.
When not being a points hoarder at HOL, she can be found eating all sorts of desserts (terrible sweet tooth), cooking, reading, studying every subject she finds fascinating until she's exhausted the topic, and running (which she uses to clear her mind). She enjoys Muggle drinks (comparable to firewhiskey) with friends, campfires, music, movies, and spending an afternoon with her loveable mutt, Remi <3
Prof. Daphne Marin-Booth
Editor, Staff Writer
Prof. Daphne Marin-Booth is the Deputy Head of House for Slytherin. She joined HOL 5 years ago and never looked back. After spending a year or so making a name for herself and getting used to the Slytherin house, she was honored to be chosen for the position as Promising Student. Another term went by and she earned many points and quills and even played quidditch. The next step for her was a prefect, then head prefect and then student teacher. However being as ambitious as she was, being a student teacher and head prefect was not enough for her. She became a professor and then was promoted to the DHoH. When she is not spoiling her house or trolling the dungeons for out of place students, she can be seen sitting in her office with her adopted house pet Brabas or enjoying a nice chat on IRC with her housemates and other HOL house members.
Outside of HOL (her muggle life), she is a personal banker and overall happy person. She loves watching movies, televisions and she loves sports especially wrestling and American football. She also loves pop, country music and rock music with Rascal Flatts and Backstreet Boys being her favorite. She lives in Southern USA and loves being a southern belle.